How to buy Graphics card in GPU Portal
1. After logging in, you will see the menu bar at the top, with the GPU PORTAL menu with the cart icon coming up.

2. Click on 'GPU PORTAL' will lead you to the shopping page. The graphics card in the GPU PORTAL system is divided into groups according to the series of the chipset.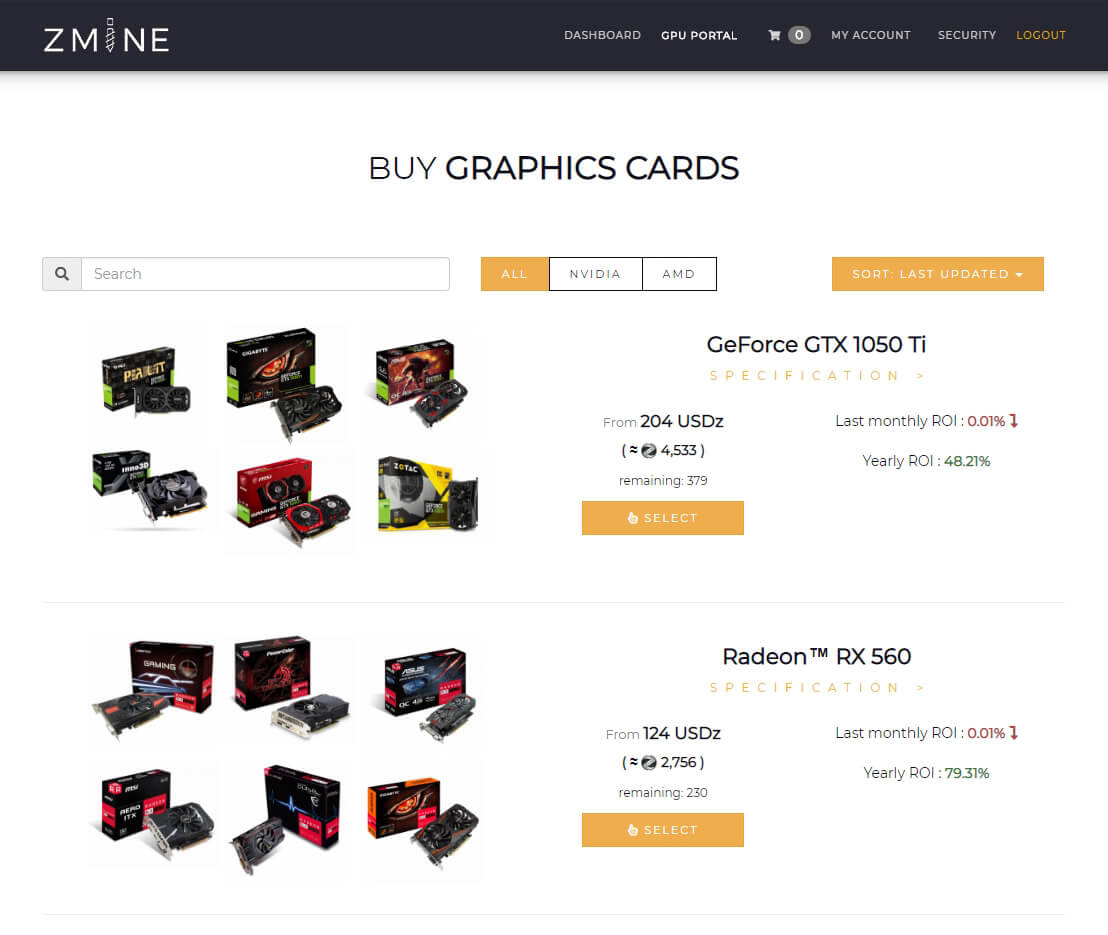 3. Token holders can search for the specific brand, model, chipset of the graphics card as desired on the search box can choose to display a particular brand.

4. You can choose to sort GPUs according to interest type at Drop down arrow as shown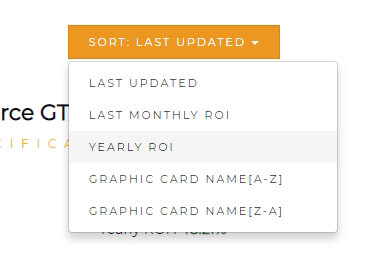 5.  When the token holders choose chipset's graphics card that desired to purchase. Click on the image or press the 'SELECT' button, it will link you to the page that integrated usages of the same chipset of each brand.
6. Token holders are able to purchase graphics card easily and quickly by entering the desired quantity of cards and pressing 'ADD TO CART', the system will immediately bring the selected video card into the private cart.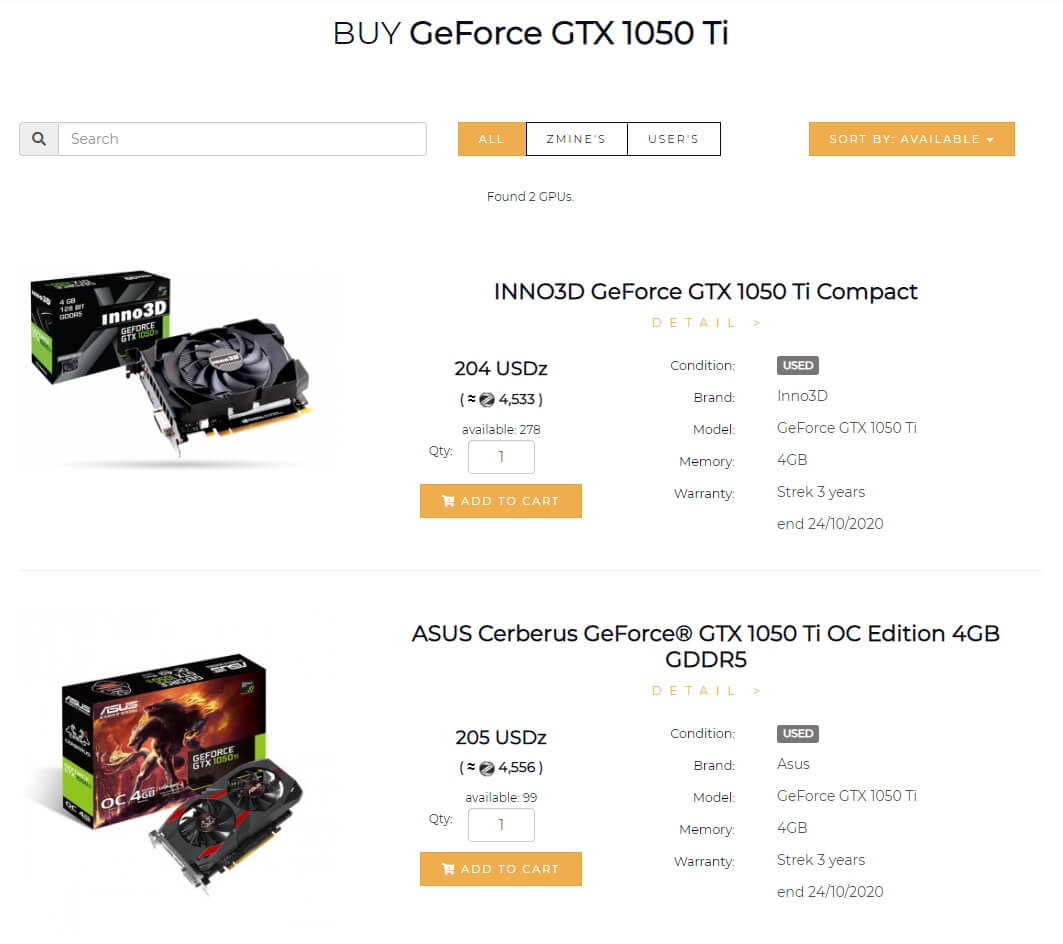 7. If you wish to see more details and photos, click on the 'DETAIL' button. The system will be directed to the details page. On this page, token holders can also select the number of cards to purchase as well and press 'ADD TO CART'.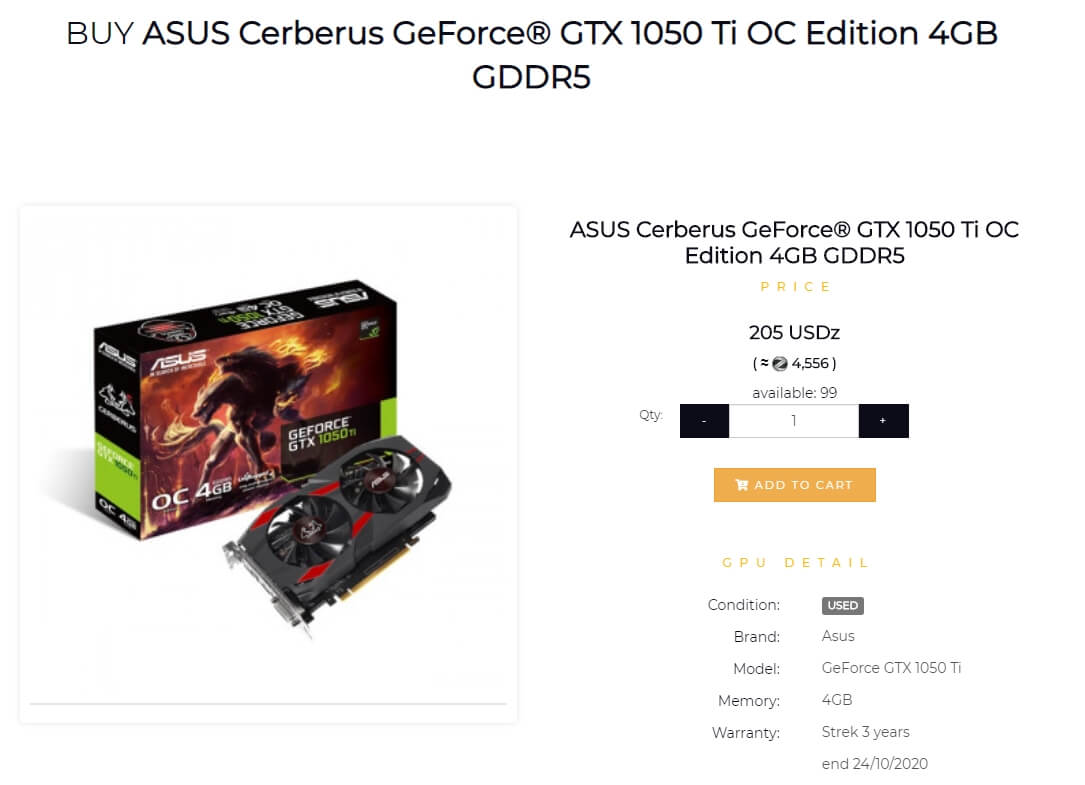 8. On the cart page, a list of selected graphics card will be displayed and waiting for payment. If you want to buy an additional graphics card, you can click to add more item at GPU Portal to make additional purchases (step 5-7).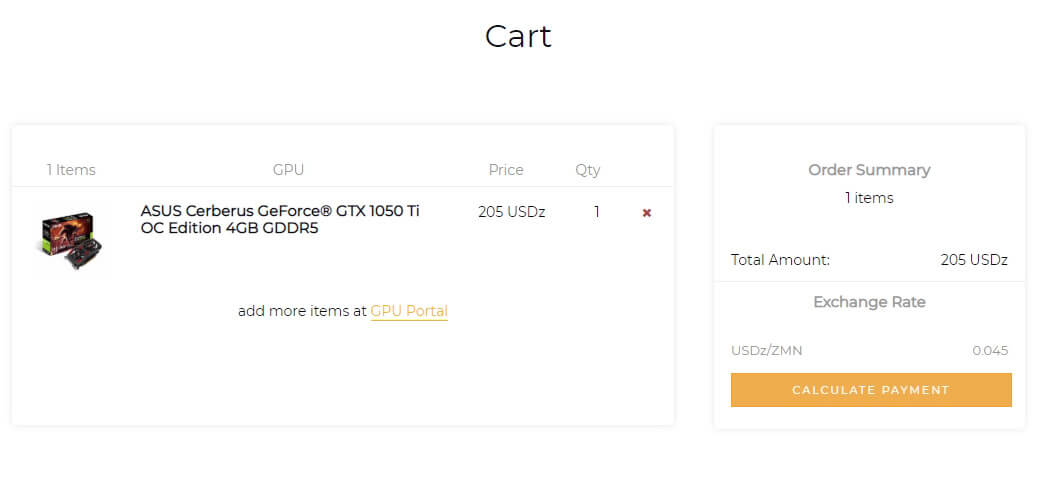 9. Once you have finished shopping, press the CALCULATE PAYMENT button. The system will calculate the price in ZMN tokens.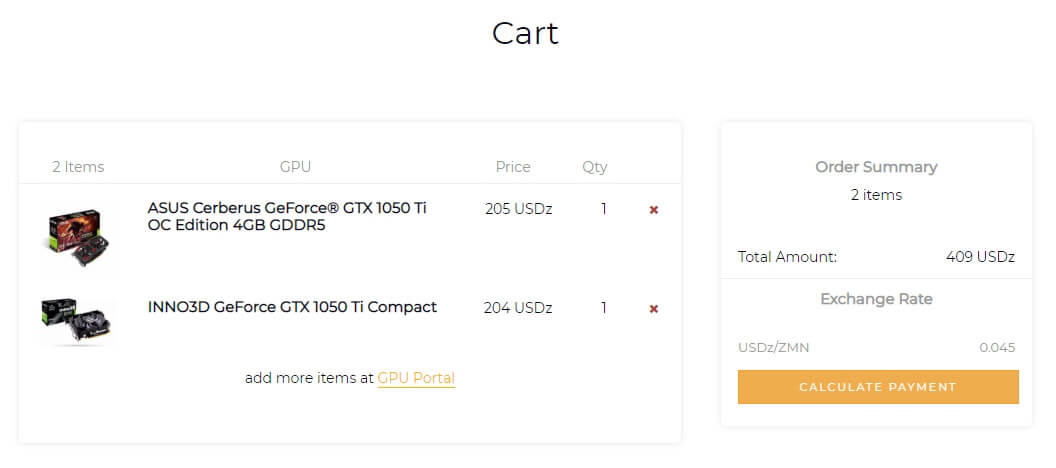 10. In the PAYMENT page, fill up the BTC address of the token holder. In order to receive a share of the excavation in the WRYGC system of the card, you have purchased.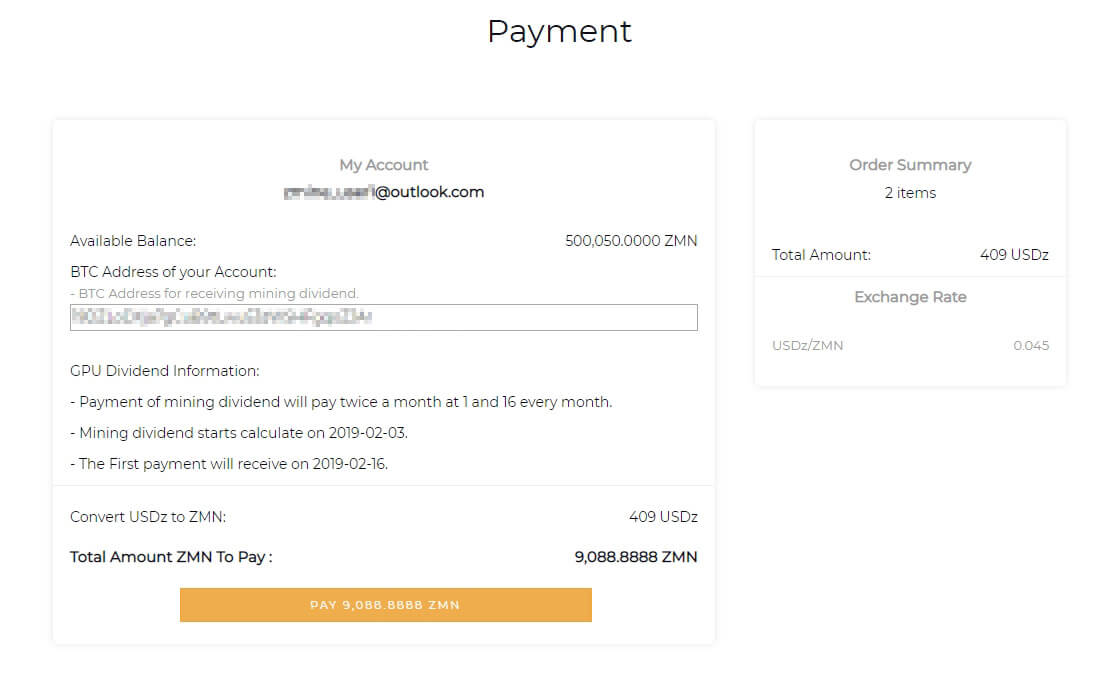 11. When confirming the amount of ZMN required for the purchase, press the 'CONFIRM' button. The system will direct you to the Order Complete page showing that the purchase of the graphics card has been completed.
12. Token holders can access the purchase history on the MY ACCOUNT> GPU PORTAL page.
In this page will show the graphics card that the token holder owns in the system. Along with the BTC address system that accepts the share transfer.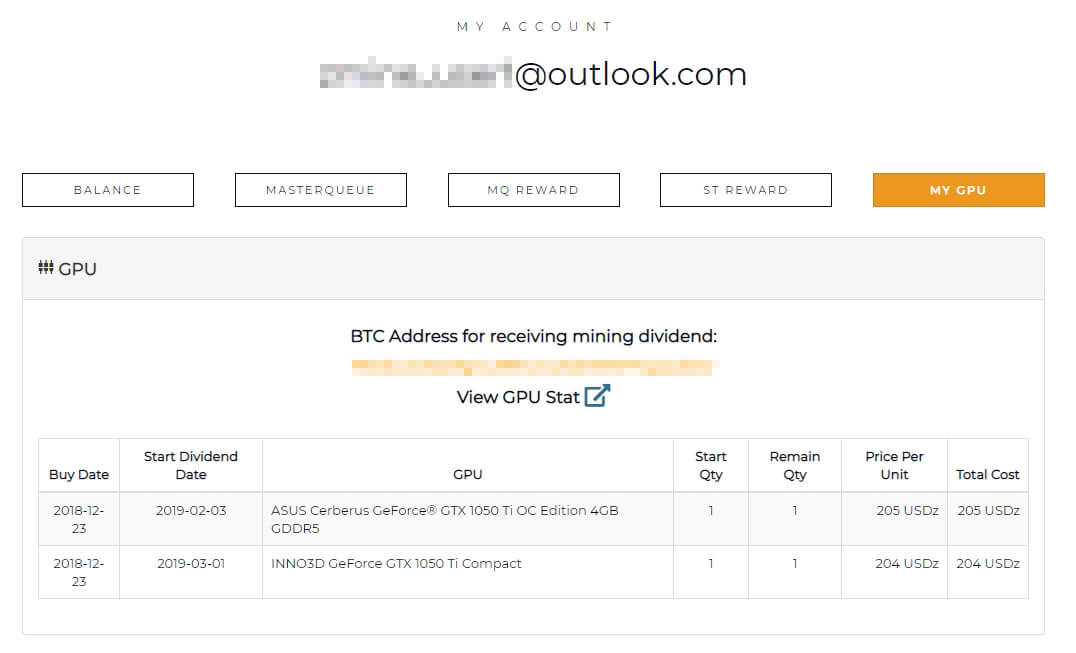 The table shows the purchase history of the token holder.

หากมีข้อสงสัยใดๆ สามารถสอบถามได้ที่
Looking for more information please contact us via;
Facebook : zmineofficial
Line ID: @zmine
Email: [email protected]