"ZLADY GURU Powered by ZMINE"
"Chapter 3: What is the differences between Master and Queue?"
There are two types of orders the users can set in MasterQueue system which are Master and Queue. If you already joined the MasterQueue system and set those orders, you may know that Master and Queue are not the same. Or if you know, you may not understand the differences of it clearly. So, whether you never known about its differences or you do not know it all, we will briefly explain it to you as below.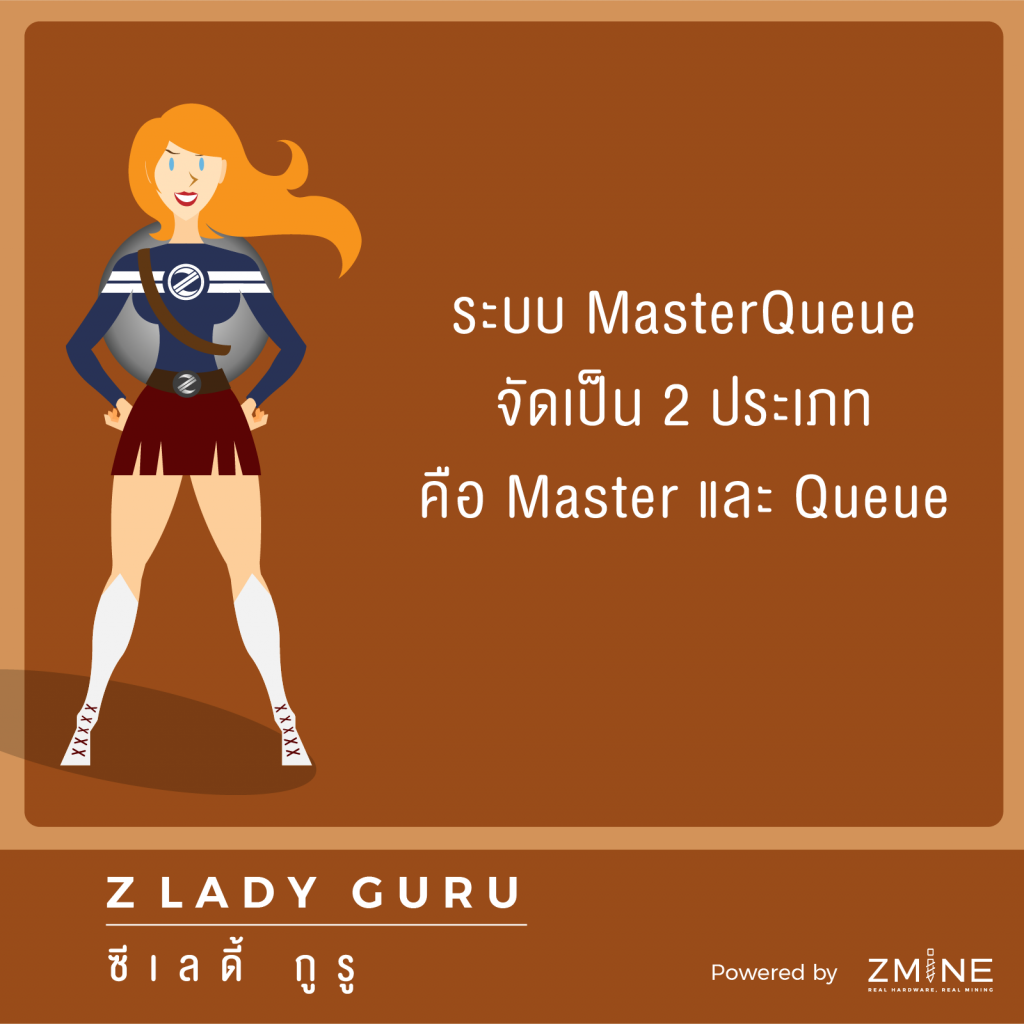 As I mentioned it earlier, MasterQueue system separates into two types which are Master and Queue.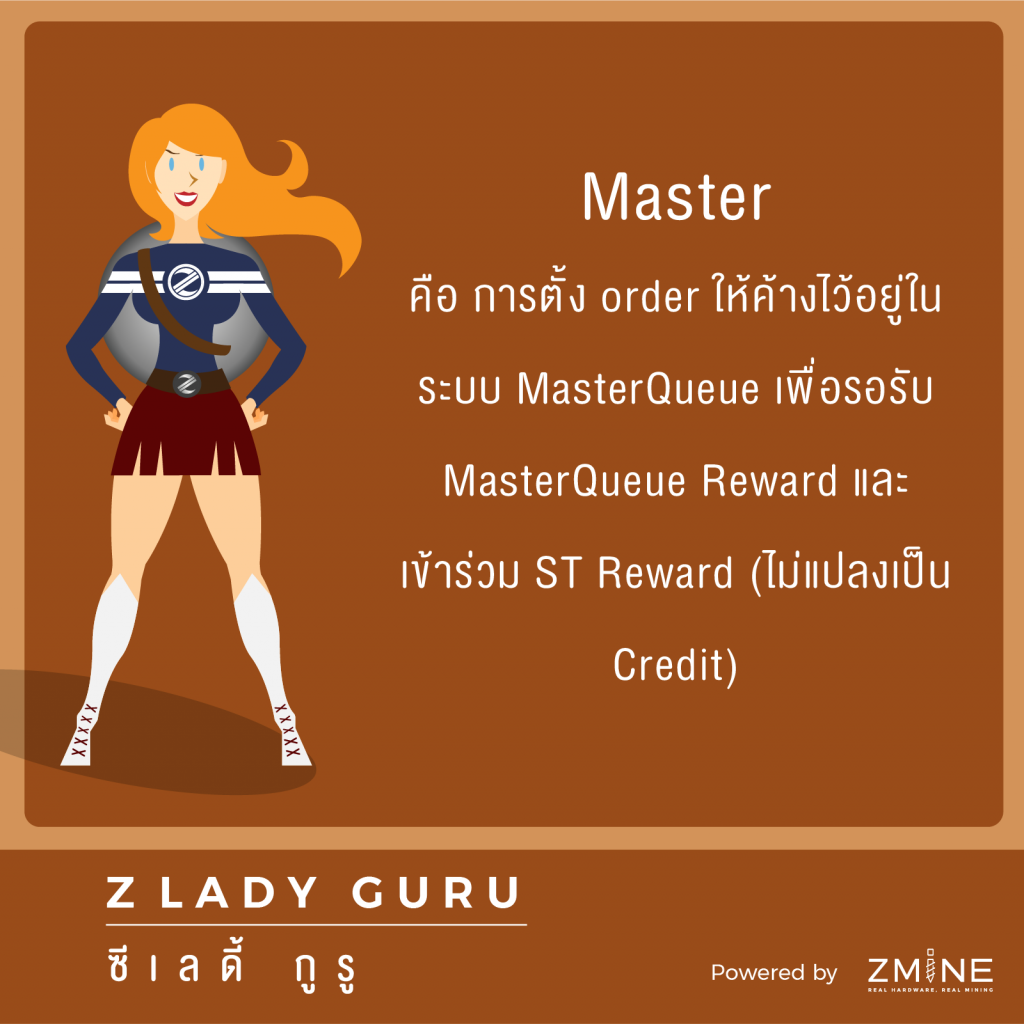 First, Master is to set an order without selling price into the MasterQueue system in order to receive MasterQueue Reward. There are 10 levels of Master which will increase every pay date of MasterQueue Reward.
Moreover, the users who set their Master will automatically join the ST Reward system which randomly give rewards on 1st and 16th of every month. (Not transfer into credit, USDz)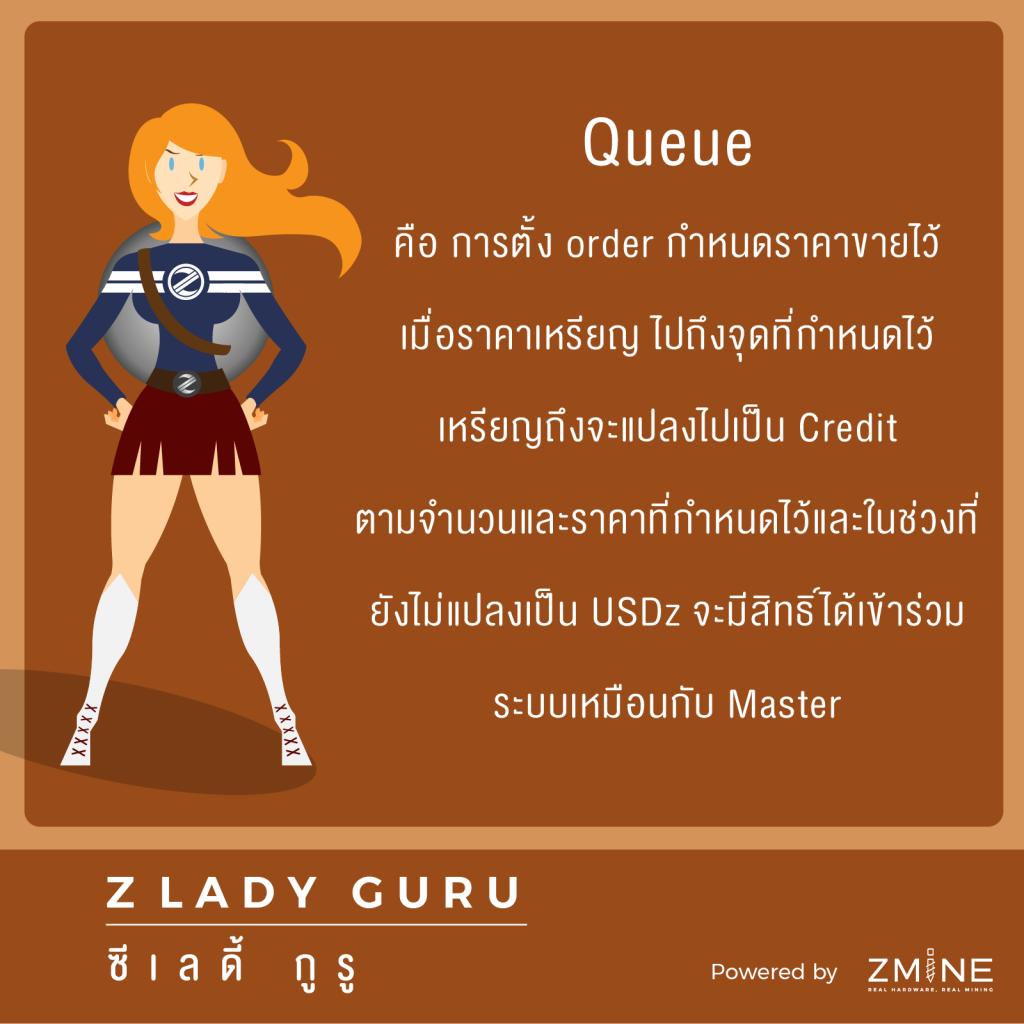 Secondly, Queue is to set an order with selling price and if the market price is reached your selling price, your ZMN Token will turn into credit (USDz) with the same amount and selling price you were set.
However, you will still have rights to receive both MasterQueue Reward and ST Reward as same as Master while the market price is not reach your selling price you have set in the order yet.