How to use Marketplace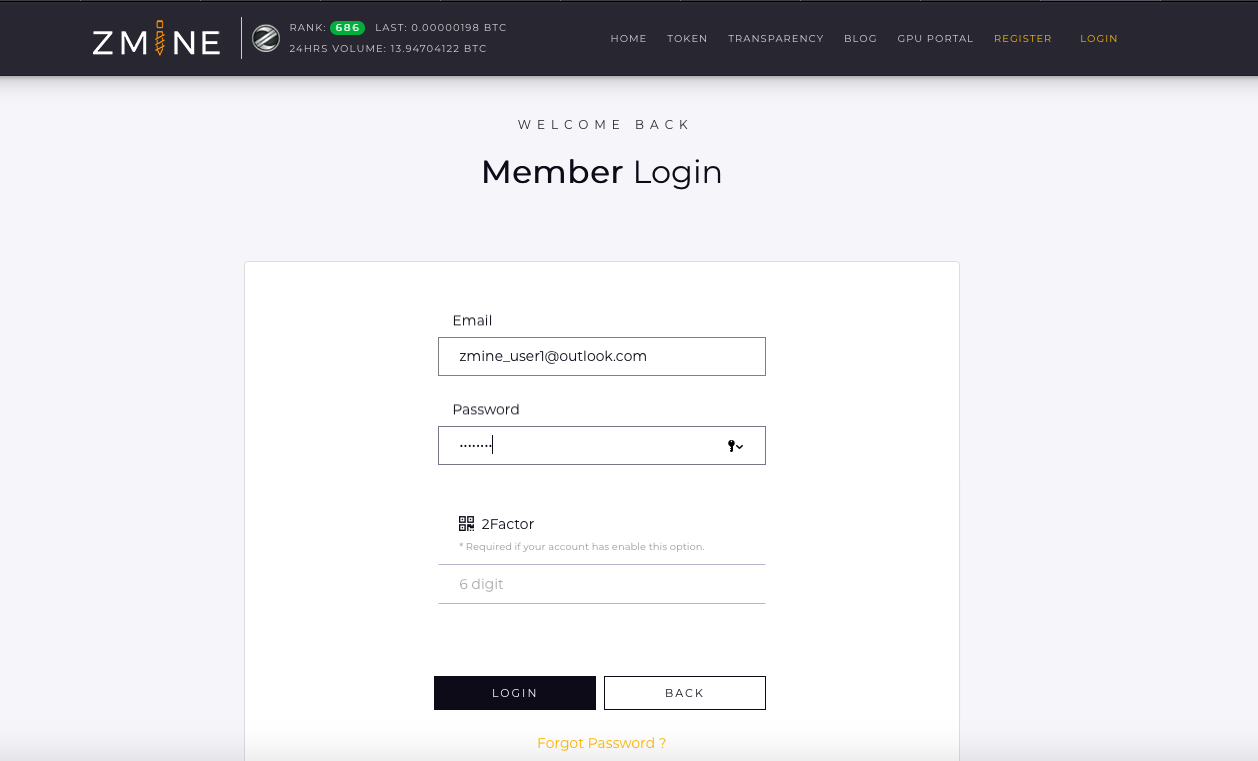 Once logged-in, click on 'My Account' The page will display as picture below. Click on 'MY GPU'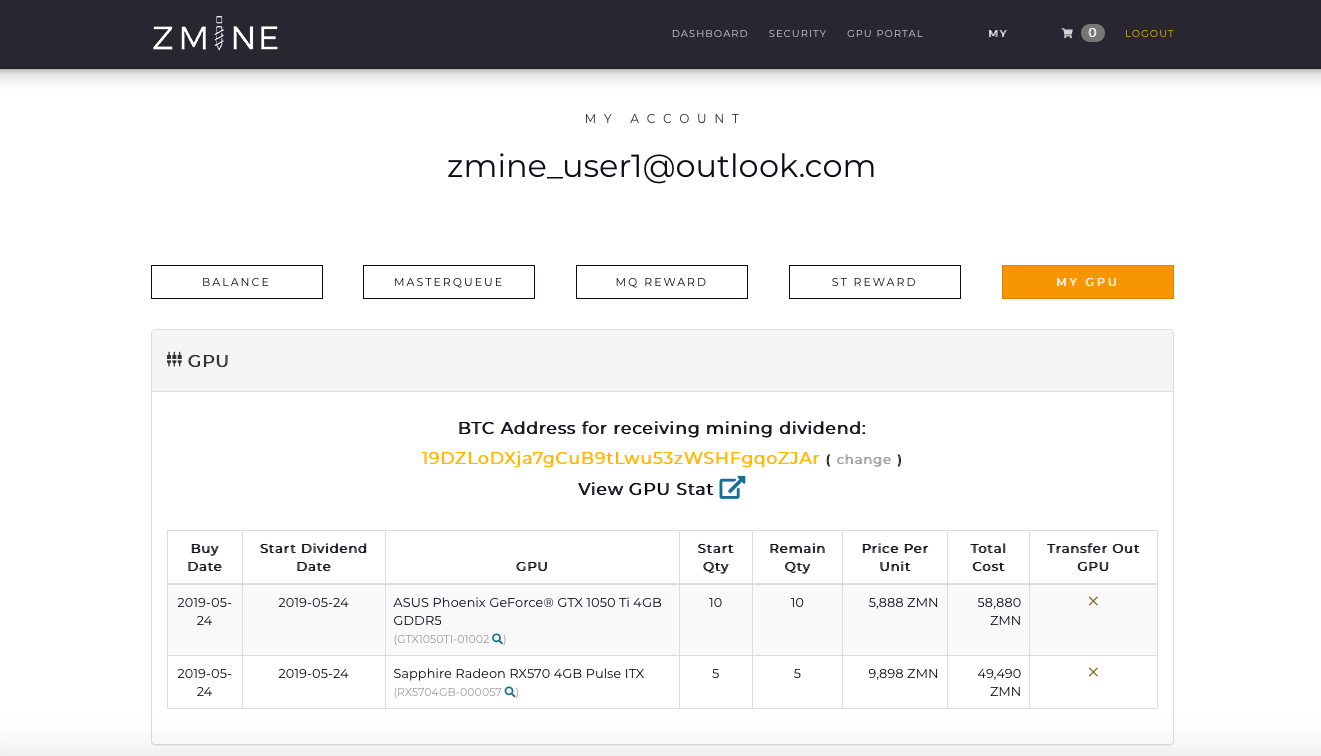 Scroll down to the second section you will find 'GPU sells' to create the sell order please click 'Create GPU Sells Order'

When clicking on the box above The screen will display as shown below. Which shows the number of graphics cards and models that customers have in the system. There will be a box to enter the number of graphics cards that the customer would like to sell with the price. Enter the amount and price in the box.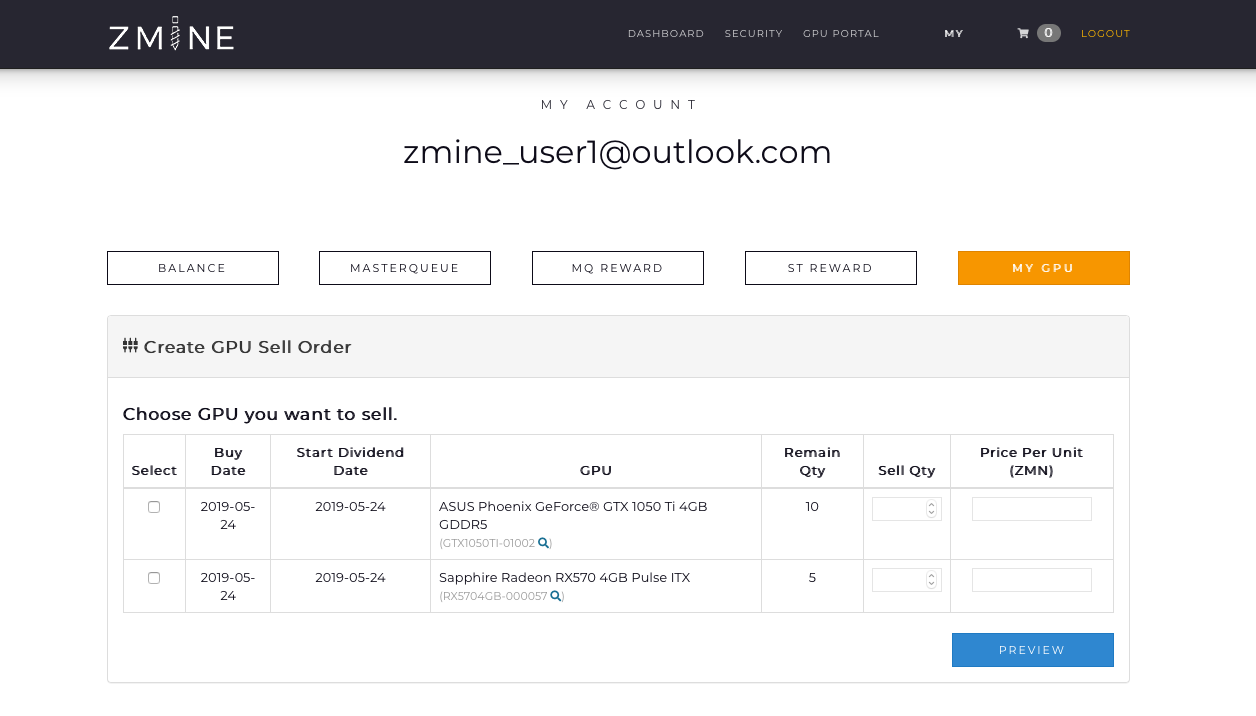 From the example image below, we choose to sell ASUS Phoenix Geforce GTX 1050Ti total 5 cards, priced at 99,999 zmn. then press 'Preview'.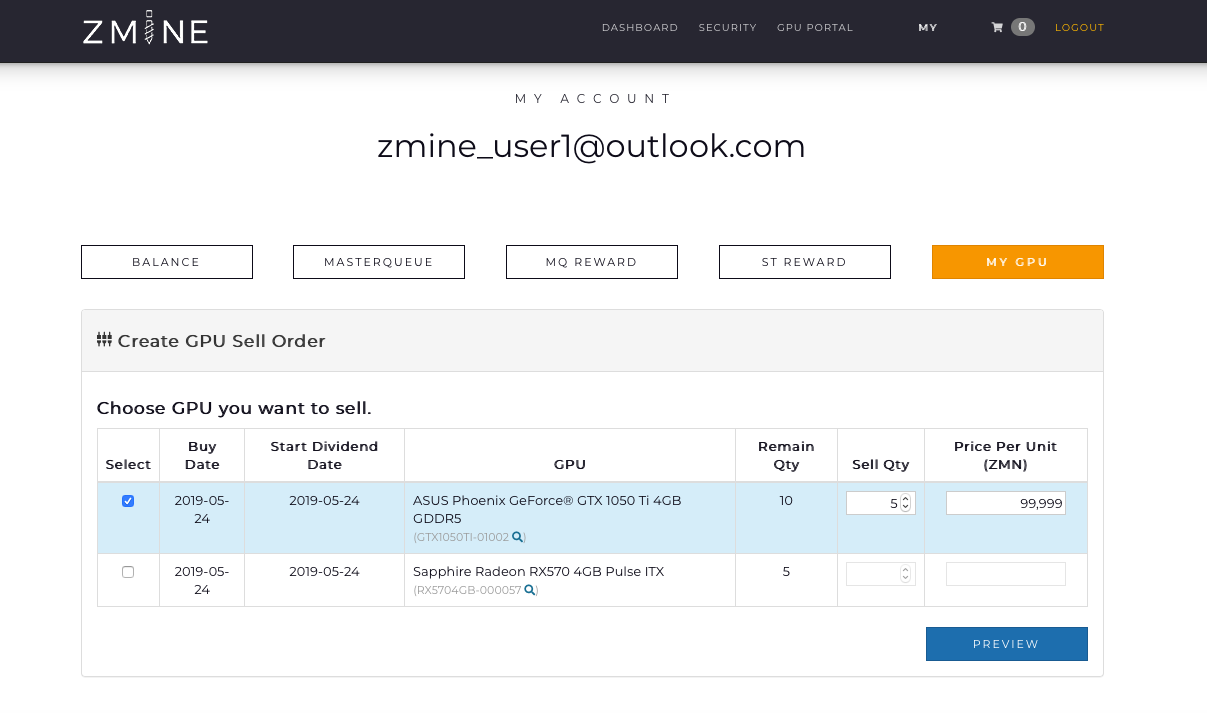 Once you press 'Preview'. The screen will display the results of the graphics card that the customer wants to sell as shown. On this page, please check the information to confirm the accuracy. If the input data is correct, press 'Confirm Order'.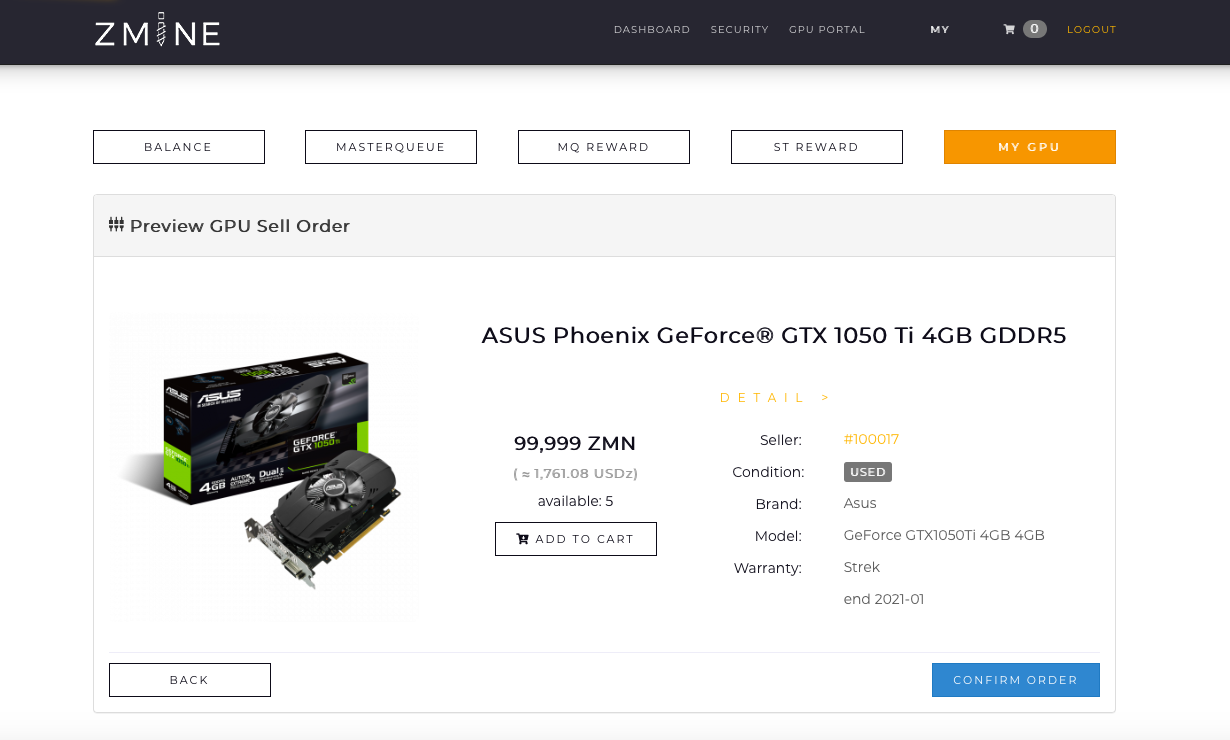 Press 'Ok' to confirm selling orders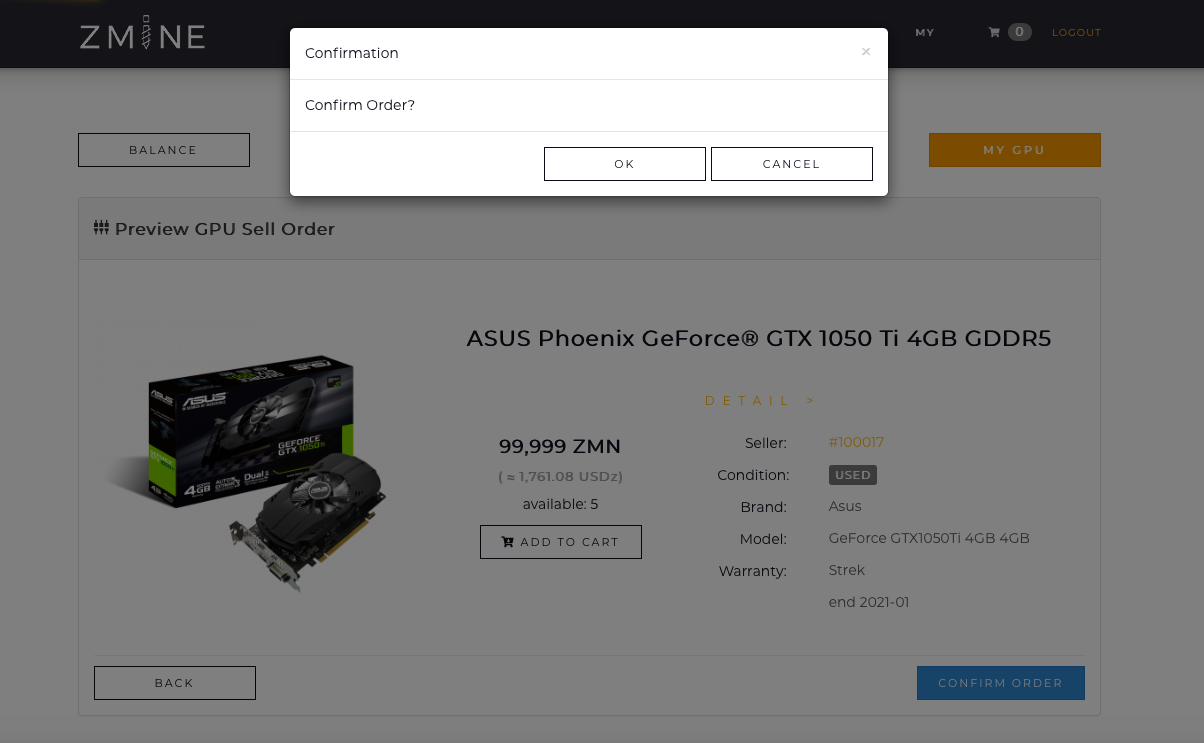 Once the order has been placed, the website will bring you back on the 'MY GPU' page as in the early stages. Scroll down the screen into the 'GPU Sells' box, where the customer can find the orders that had been set.

If customers wish to cancel the order, it can be done by pressing the red X box to cancel the order.
The return of that card on the day of sale will be paid to the buyer who owns the card at 23:59 GMT. The dividend payment will be made on the 1st and 16th of every month. The dividend will be paid in BTC units. Customers who purchase the graphics card in the system must enter the BTC Address in the box as shown in the picture to receive dividends.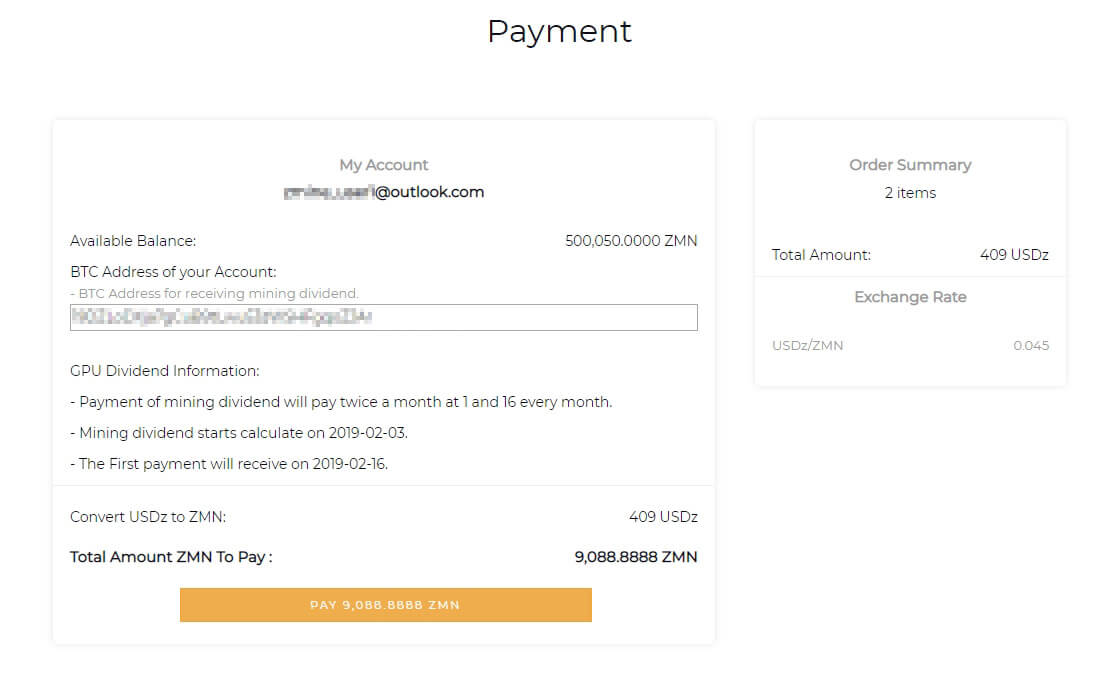 Customers who bought the GPU and wish to sell able to create the sell order immediately.
Please feel free to contact ZMINE team if you have problems using the system according to the following channels;
E-mail: [email protected]
Website: https://zmine.com
Twitter: https://twitter.com/zmineofficial
[email protected]: https://line.me/R/ti/p/%40zmine
Telegram: https://t.me/zminegroupchat
Bitcointalk: https://bitcointalk.org/index.php?topic=3407715.0