On September 25, 2018, NVIDIA held the launch of the new RTX graphics card at the Swissotel le Concorde, Bangkok.
NVIDIA
ZMINE was honored to attend this event. In this event will present the capabilities and characteristics of the new series RTX, NVIDIA has revealed that the specification is likely to be a major turning point in the gaming industry ever.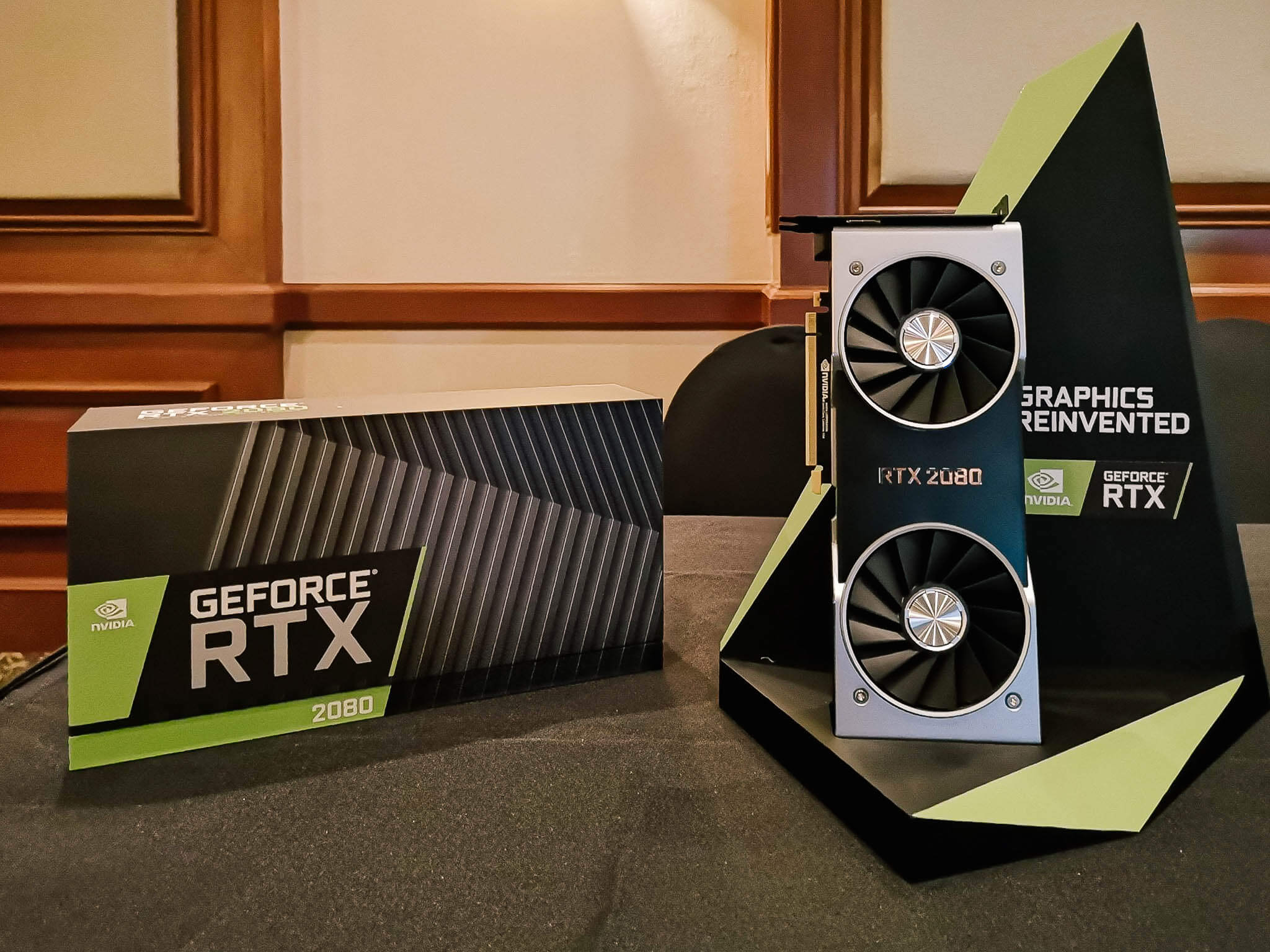 การ์ดจอรหัส RTX  กับจุดเด่นเรื่อง Ray Tracing 
RTX featured on Ray Tracing.
The key features of this series are capable of displaying images, light, shadow, and reflection (Ray Tracing) on the surface of objects. It supports Real-Time Ray Tracing, such as reflection on metal surfaces, or even the eyes shades of the characters. As a result, the realism in the picture is much more obvious.
Moreover, there is also an AI-based NGX Technology, which will focus on Deep Learning Super Sample (DLSS), which is much more powerful than the older GTX models.
VDO display of Ray Tracing technology
There are 3 models launched on this day which are :
RTX2070, RTX2080, and RTX2080ti  As you can notice that, there are only major models, minor models are expected to lunch soon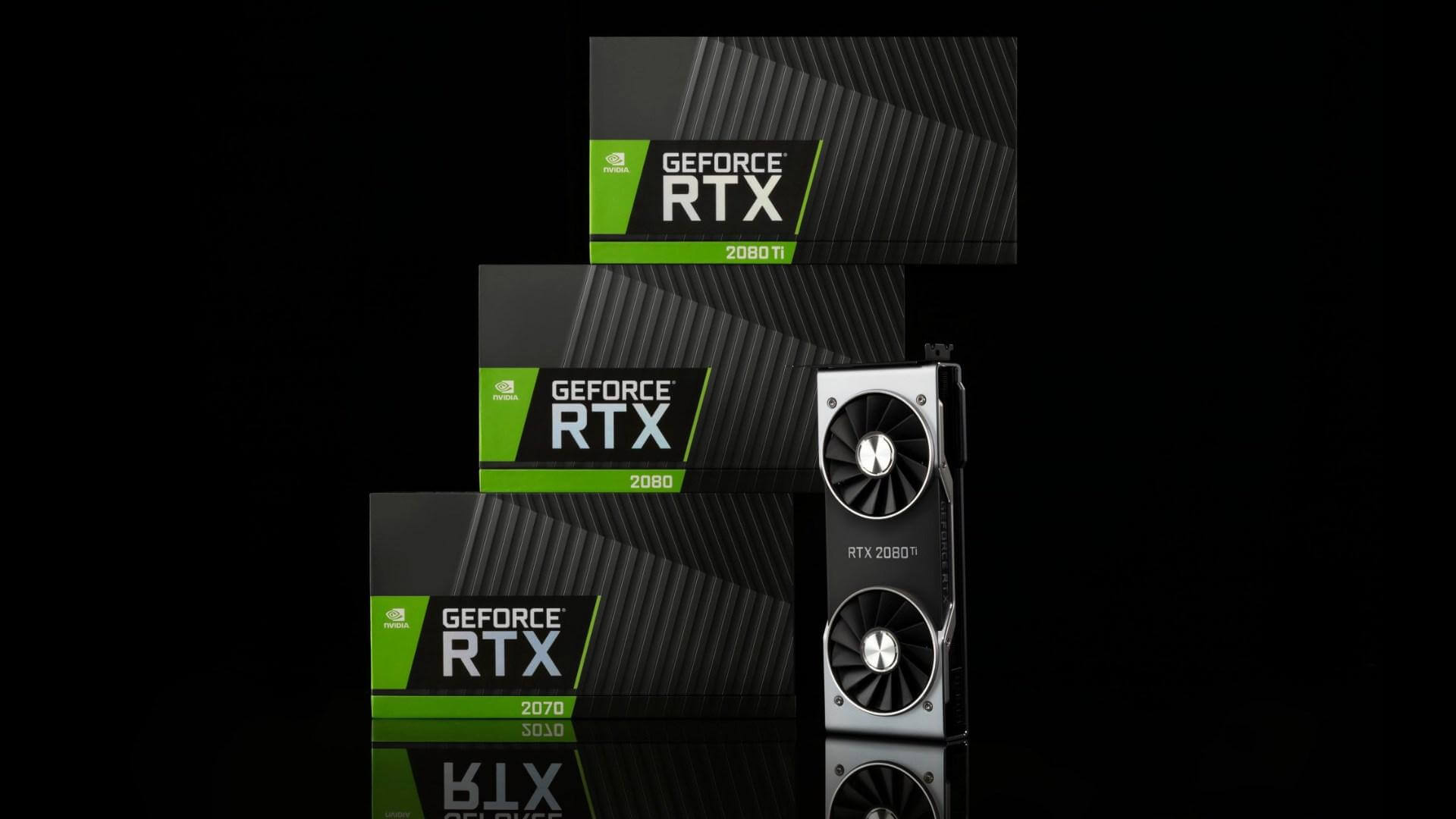 This is the atmosphere in the event, the attendees are mostly from South East Asia's countries. There were also famous gamers from Malaysia, The Philippines, and Taiwan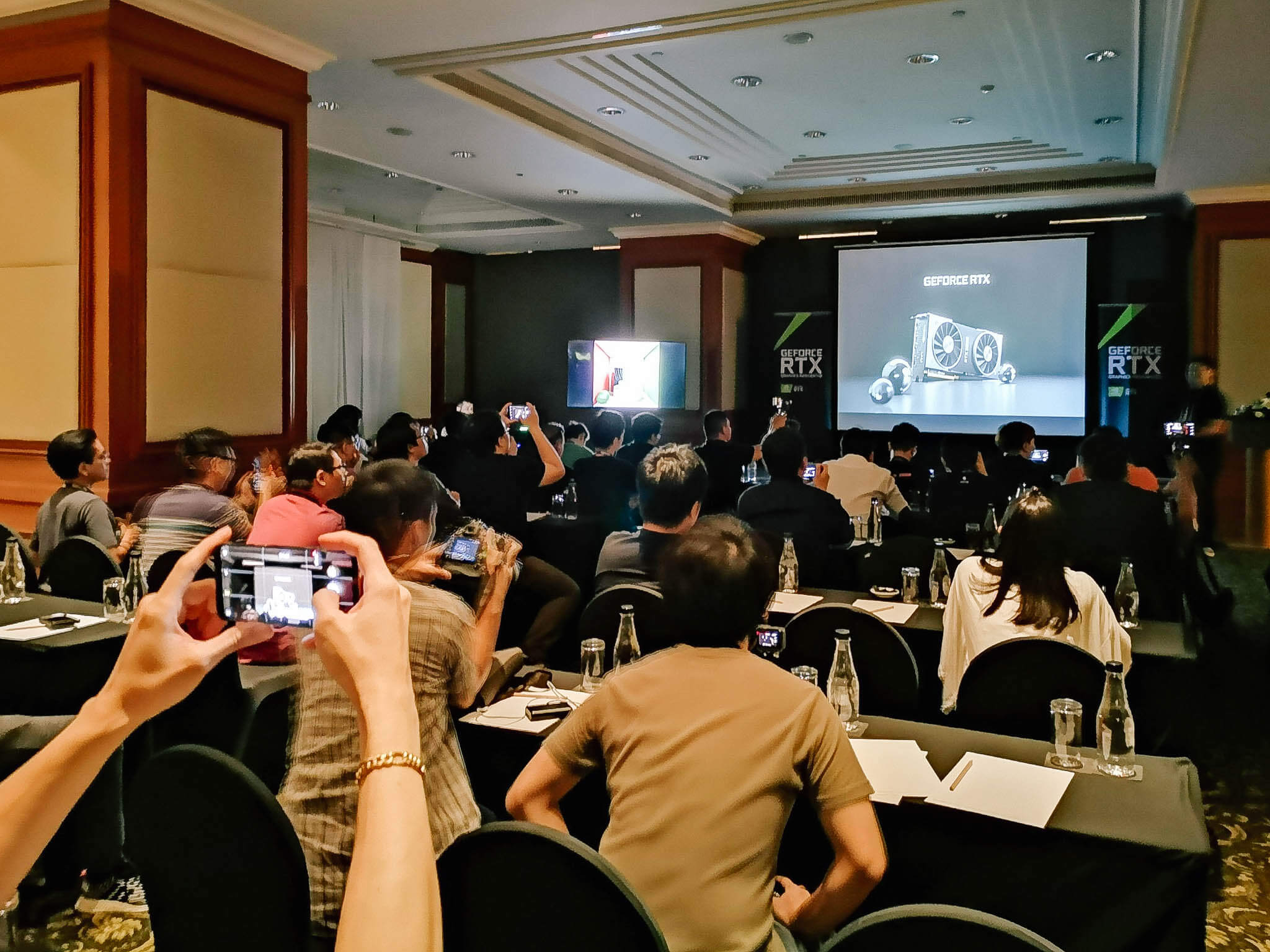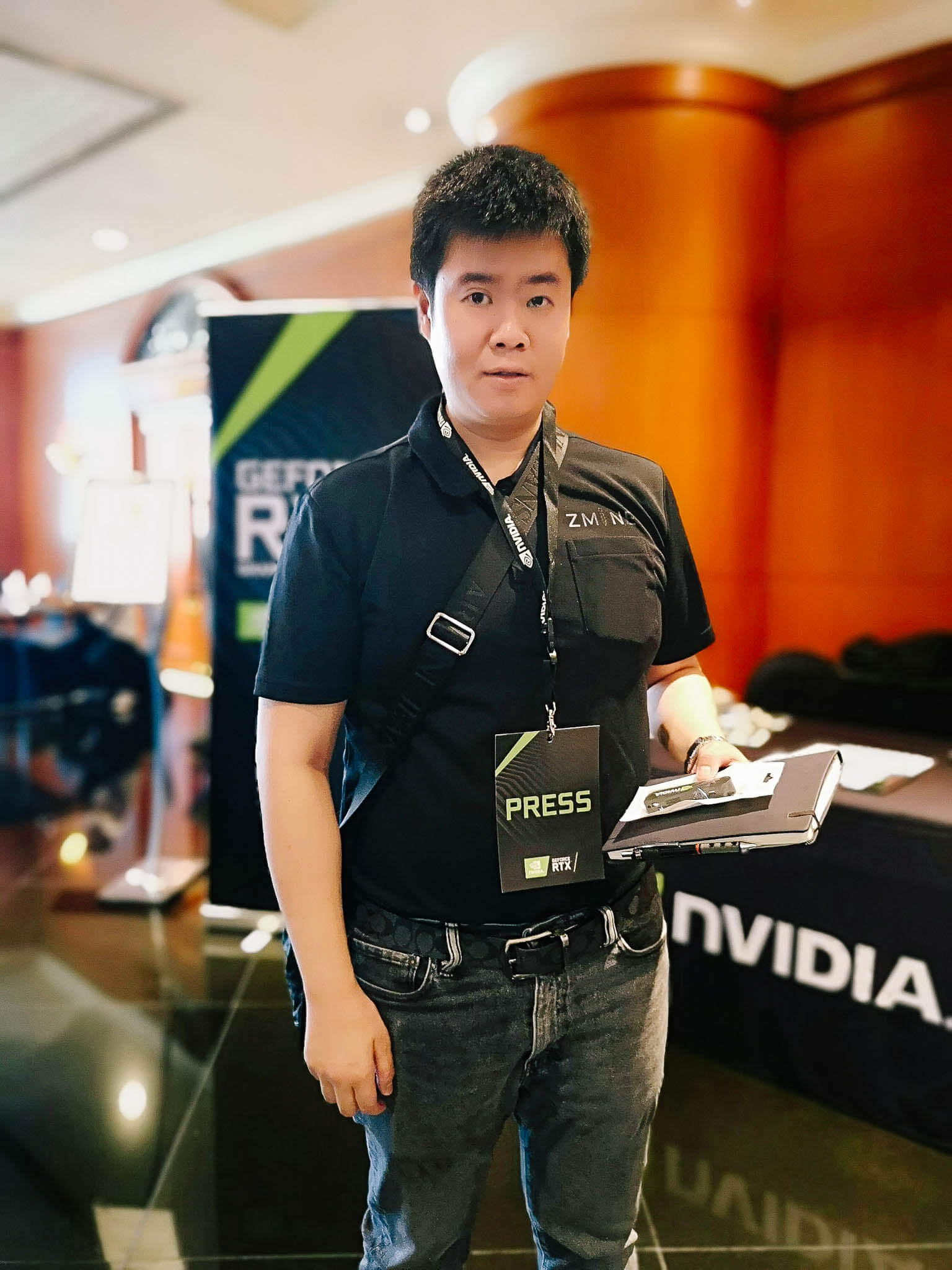 Mr.Kasamapat Vithanwattana the CEO and a representative of ZMINE for this event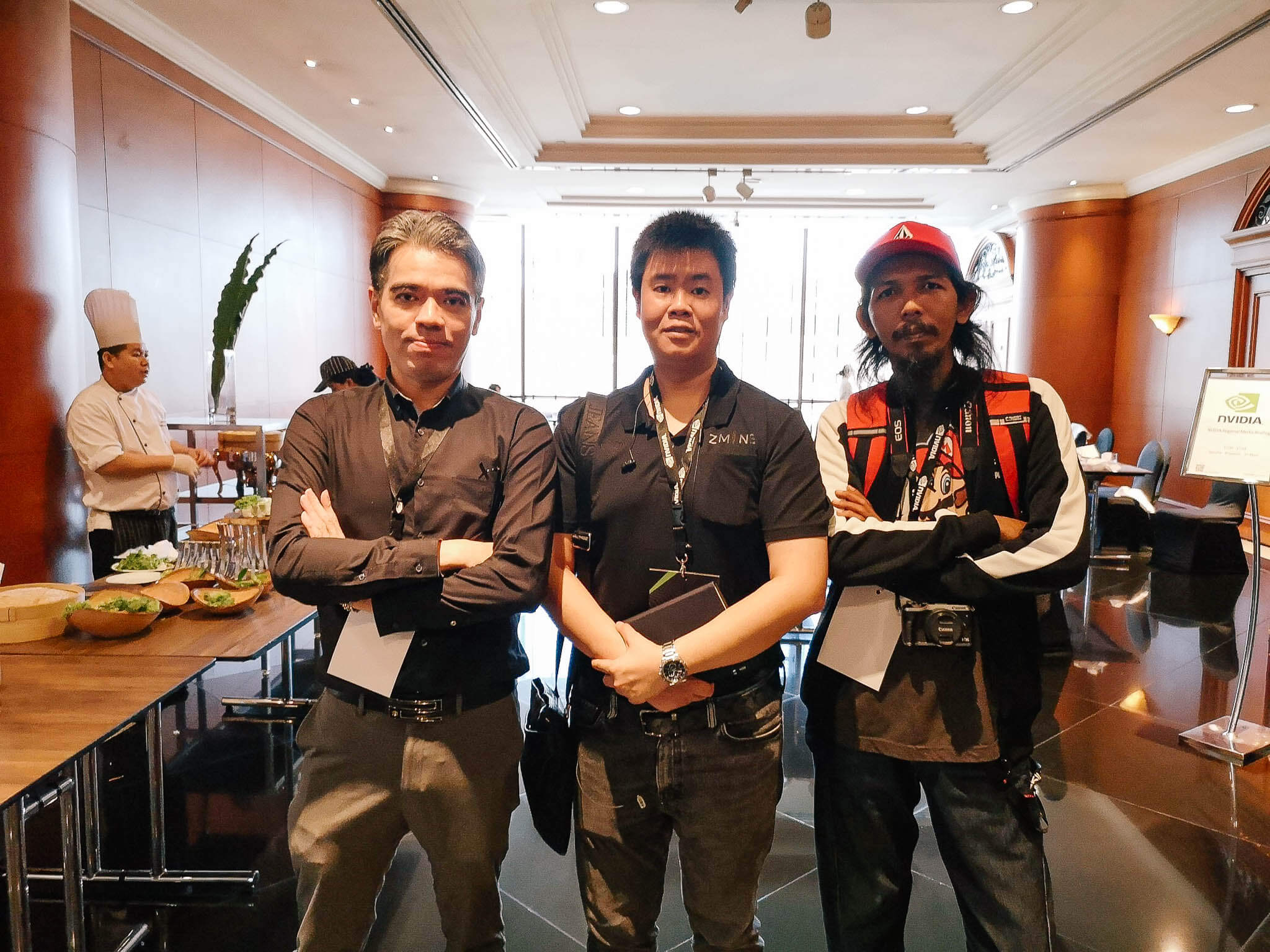 From the left to the right: Mr.Pong from VMODTECH, Mr.Kasamapat from ZMINE, and lastly Mr.Zolkorn a famous game's caster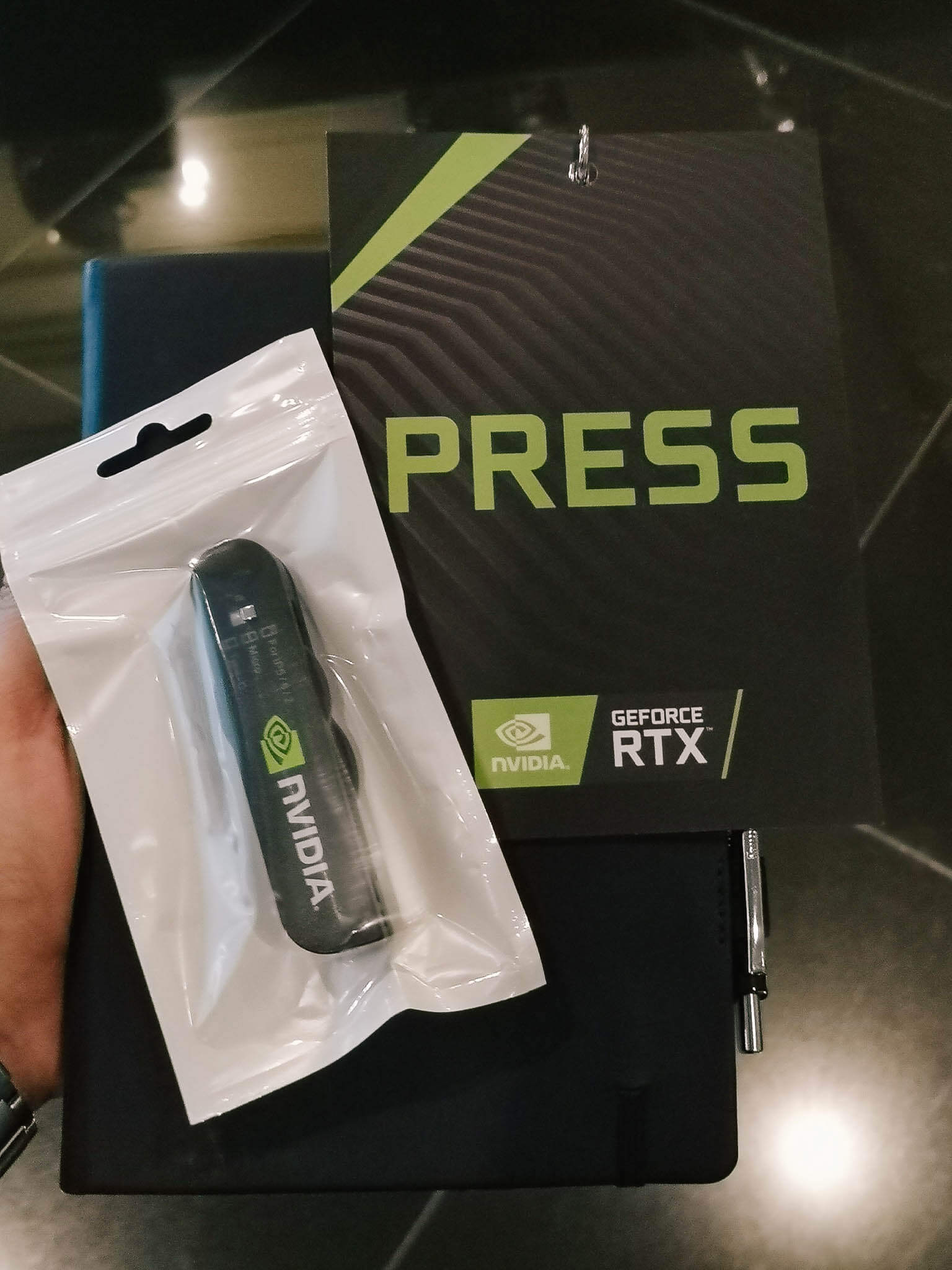 The NVIDIA's gift give away for the press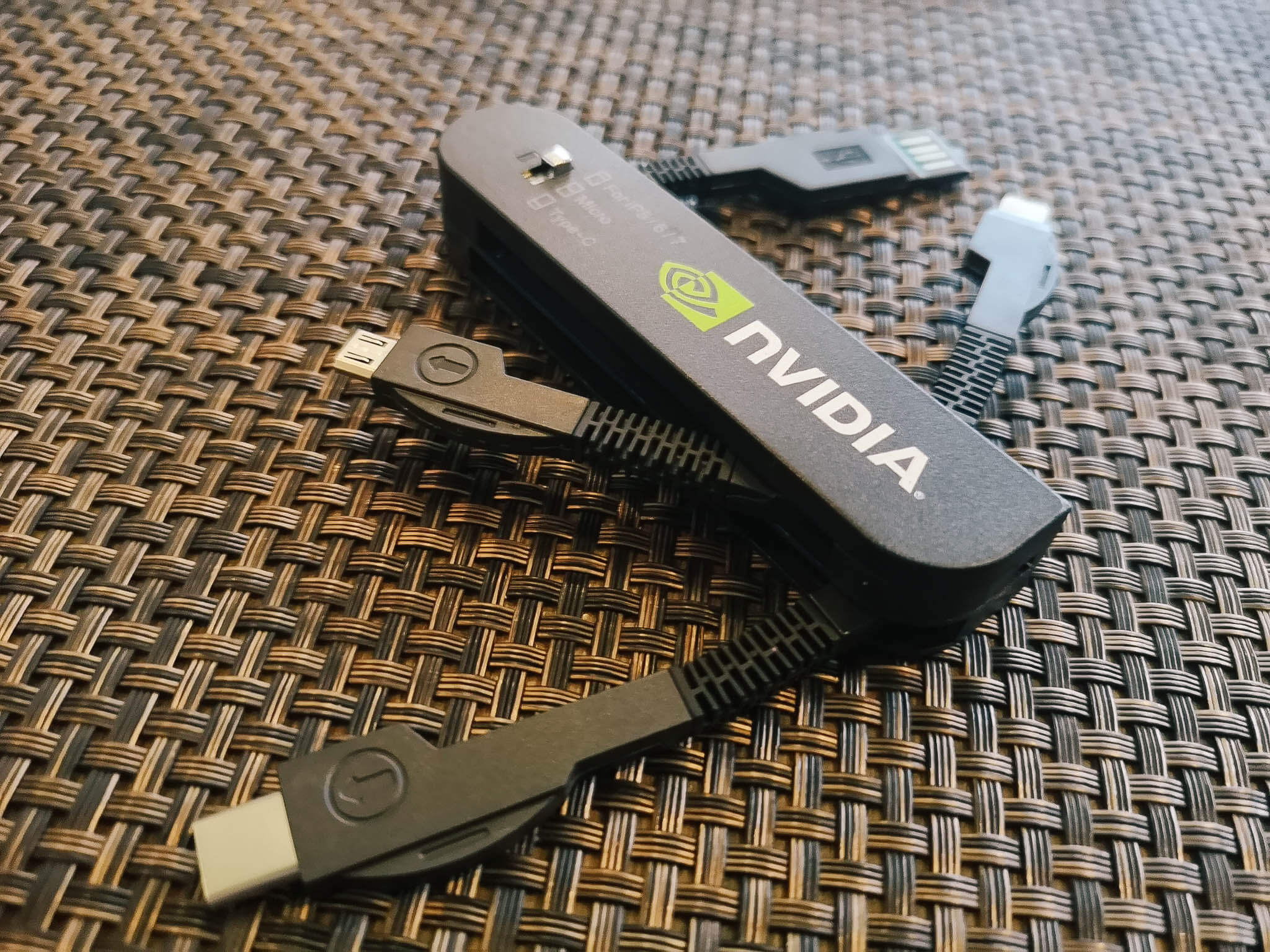 The gift that NVIDIA gives to the press is the OTG port that is adaptable for usage